A process for interior designers to avoid project compromises
By Erin Gussert // Posted in
Early in a construction project, the design development phase is full of creativity and brainstorming to create a unique space. The design considers the purpose of each space within a project, the brand of the client, and the inspiration of the designer on the project.
This phase often casts a big vision. From textures to materials to lighting, the purpose is to accomplish the client's goals. But then comes logistics and construction.
As all the numbers come in from bids or even as construction progresses, surprises seem inevitable. Most projects involve some level of value engineering, and that's where design is often compromised — especially if value engineering is done during the construction process by contractors or suppliers who weren't a part of the design process.
So, how do you avoid compromises that detract from the integrity of your design?
A new approach to interior design and lighting collaboration
We've already outlined a scenario that every interior designer faces. But there's also the reality that clients often get budget surprises or may even need to revisit designs during a project. Our lighting design studio takes a slightly different approach to the typical studio that helps ensure your design stays true.
Design development (DD)
This is the stage when an interior designer shines. You're helping to create a schematic design that conveys the look and feel of the space being constructed.
Some lighting designers are brought in at this phase, and this is our preference as well. Our team collaborates to create a schematic lighting design to compliment your goals.
The difference at this stage is that our team is already getting to the logistics of the project. We're working on the suppliers who may be a good fit for budget and design, and in some cases, we can even help with custom fixture design for feature applications.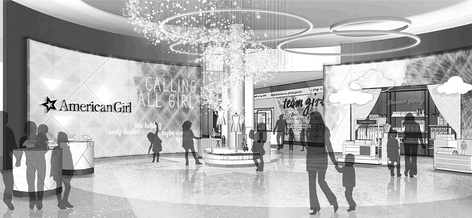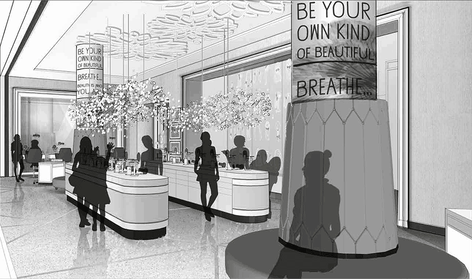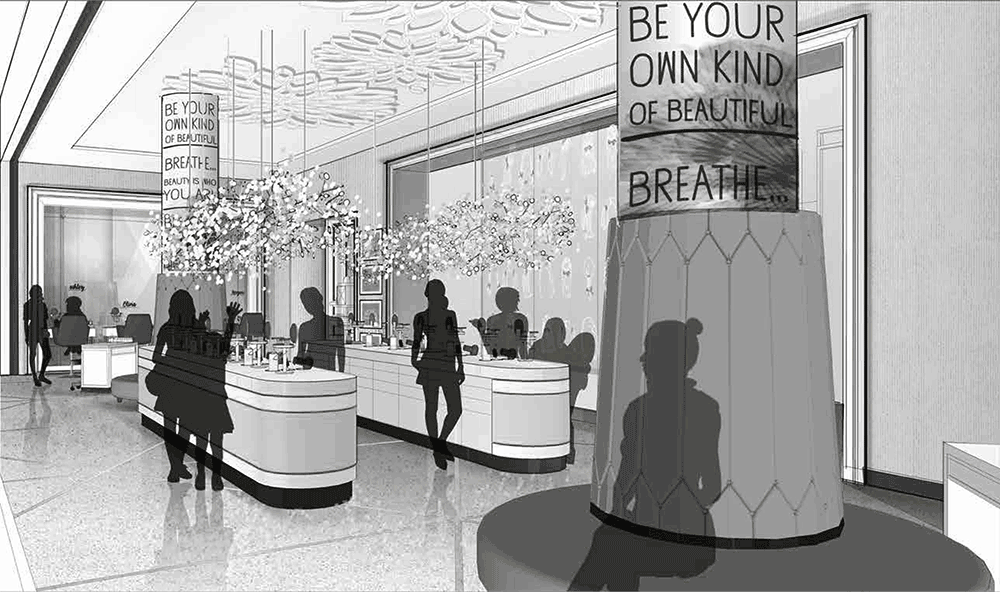 The biggest difference we bring to the table is our connection to our lighting supply team. Since our project managers often get brought in to provide the logistics and delivery of the lighting package, we have a constant pulse on pricing, logistics concerns, and other roadblocks in the construction delivery process.
After all, who better to design the lighting than the team who'll be responsible for delivering it?
Construction documentation (CD)
Once a project moves to construction documentation, all the details needed to generate a final project quote get ironed out. Lighting plans, fixture schedule, controls schedule, and cut packages are common deliverables.
We monitor a project closely during this phase to ensure that the final fixture schedules are error-free, that the controls are compatible with the lighting design, and that the design intent is maintained.
Bid process
This is the phase when a design may be at highest risk. As a project is sent off for bids, there can be a significant variance depending on who is purchasing the lighting (the general contractor, developer, or client for instance). Budget surprises here typically send a project back through some form of value engineering process.
For some projects, adjustments to lighting may be inevitable at this phase, but if your design studio is still involved in the process, design intent and budget can both be honored in the review process.
Construction administration (CA)
Now your design is becoming a reality. And this phase is typically smooth sailing, right? Maybe not. Unforeseen logistics issues, overruns, and more can throw wrenches in a project once it has begun.
Our project managers often get brought into projects after another design is put in place, and we've seen it all, from common issues such as beams overlapping light fixtures to issues with missing item numbers on the fixture schedules.
When our studio is involved from the beginning, our lighting designers stay connected through the entire construction process. Here again, problems are solved in a way that maintains the thread of design integrity that runs through your project.
Happy client, happy designer
In the end, we know that a happy client whose project came in on budget and on time typically translates to more projects. Some of our favorite projects are those when we've been able to collaborate with interior designers in the design development phase and follow the project all the way through to being able to walk a beautiful, completed space.
If you're an interior designer looking for lighting support that lasts beyond the initial schematic design, we'd love to talk.
And if you're a client ready to see a project that not only stands apart, but has fewer hiccups along the way, we're here to help.