Cost-efficient lighting design during and after COVID-19
COVID-19 changed processes in multiple industries, new construction included. In many ways, the pandemic combined with emerging technology have helped move new construction projects forward. There are new tools to help with efficiency as well as new thought behind design and layout.
There's one aspect of new construction projects that has stayed constant: Bringing in a lighting designer can save you headaches and your clients a lot of money down the road.
In this article, we explain three ways our lighting designers can help with cost-efficient options. And by cost-efficient, we don't just mean installing LEDs. There are several ways you can save that will really add up.
Planning for lighting efficiency
Whether your projects are on-track, delayed, or heating back up, it's helpful to have details dialed in early so you are set up for success during the later phases of construction. These are the moments when unwanted RFI's and changes can be a real pain.
We also understand that budgets are tight, especially with current supply chain problems, and we don't want your clients to pay for lighting products they don't really need or can't get in time.
Another consideration is the reality that priorities for a space may shift after COVID-19. There are new standards to keep employees and customers healthy, like social distancing and proper disinfection. These changes can give lighting products a new meaning and value in a space, but these changes can also mean more time re-working plans.
With the right planning team, clients who are building or re-configuring their spaces can recover more effectively and become stronger than before. One obvious way to save involves using efficient lighting as a way to reduce on-going costs, but an added approach is considering the cost of project delays and RFI's in light of today's logistics challenges and working to avoid these from the start.
Here are three ways RL Studio can help you gain some efficiency with your projects and help your clients avoid delays and headaches.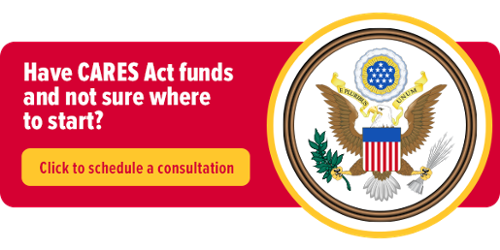 1. Proactive budgeting and planning
By working with RL Studio, we can help eliminate the guess work from lighting budgets and lead times during project planning. Our team can provide financial and lead time feedback during the designing process and look at different ways to save time and money from the beginning so your client isn't scrambling to meet budget at the end.
2. Procurement power
RL Studio is an extension of Regency Lighting, a national lighting distributor. As a team, we can leverage the best products from multiple manufacturers and extend that pricing to the developer or end-use customer on a project. Many of our projects end up going this route as a way to have predictable lighting costs and take advantage of additional support (more on that next).
3. Specification ownership
Once a project moves into construction phases, surprises can pop up. Material ordering questions, lead times, and installation questions can pile up. This is a pain for clients, and reduces your efficiency.
When our lighting designers work on a project, we'll stay with a project to own the lighting specifications all the way through the later construction phases. This means that fixture schedule questions, lighting controls questions, and many other interruptions in your day simply get handled by our team.
The bottom line is that our goal is to prevent as many change orders, RFI's, and delays through a detailed and thorough specification process as possible, and that makes you more efficient.
How our lighting designers help with cost-efficiency
Overall, working with our team of lighting designers from the beginning of a new construction project will give you a better understanding of the materials available to you for the best lead time and price.
RL Studio can help close the communication loop on design, specification, and installation of lighting for your projects so you can focus on other priorities. We have an advanced understanding of the technology behind the products that meet your aesthetic requirement while also making sure they meet code and lead time requirements.
Even if you already have a lighting plan in place, the RL Studio team can look over those plans and find areas where you can save lead time headaches and save your client money — avoiding the value engineering crunch (here's an article from the perspective of our project management team, written for real estate developers).
If you're interested in saving time and having fewer headaches on your next project, let us know. You can also check out examples of our work in our portfolio.