Five places where R9 color rendering matters for architects
When it comes to explaining lighting to your client, color matters — a lot. Take the picture below for example. What kind of mood does the client want to create? How accurately do the colors need to be portrayed? Color and color quality are deciding factors in the tone and atmosphere of a building and a person's experience in a space.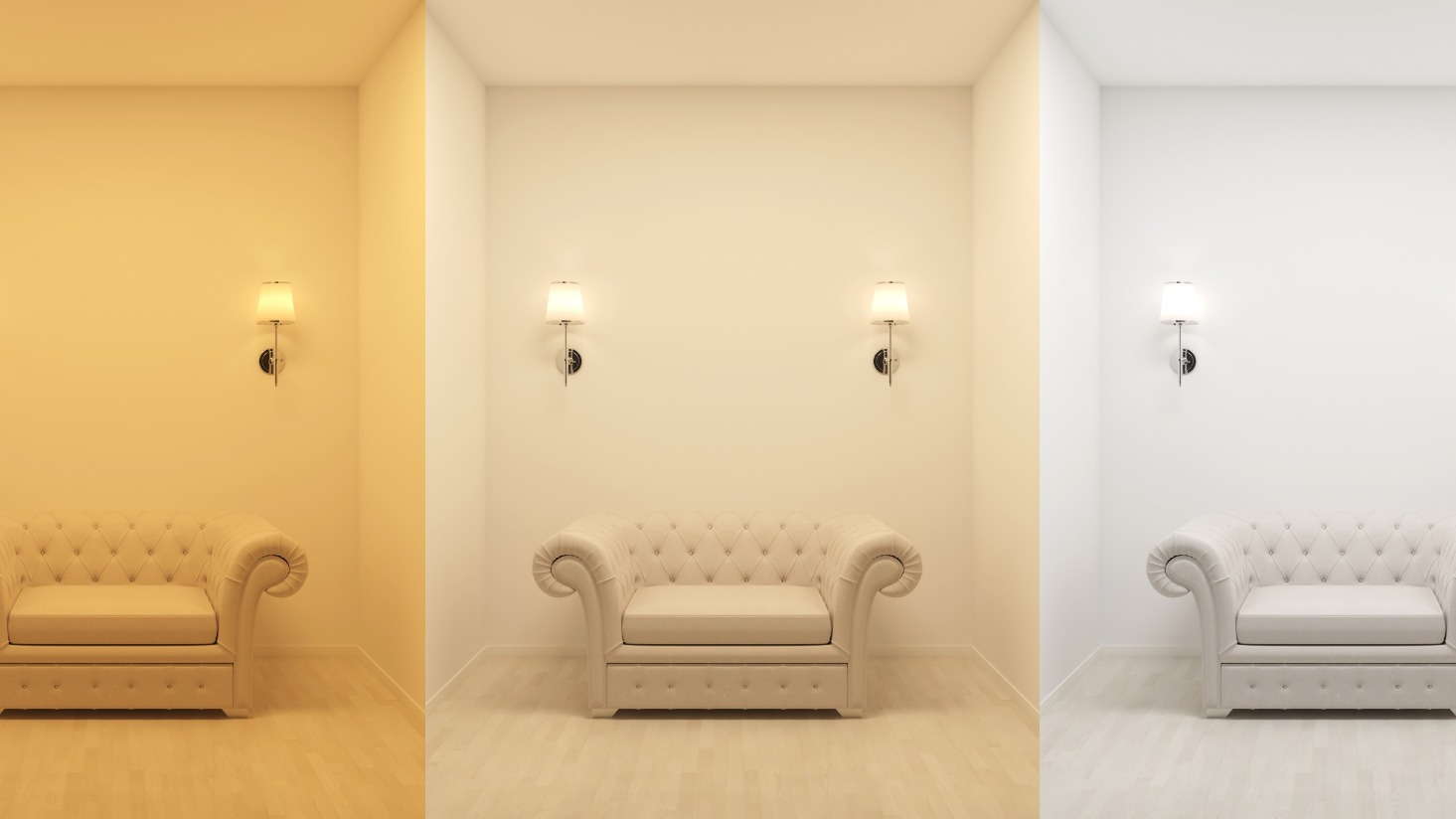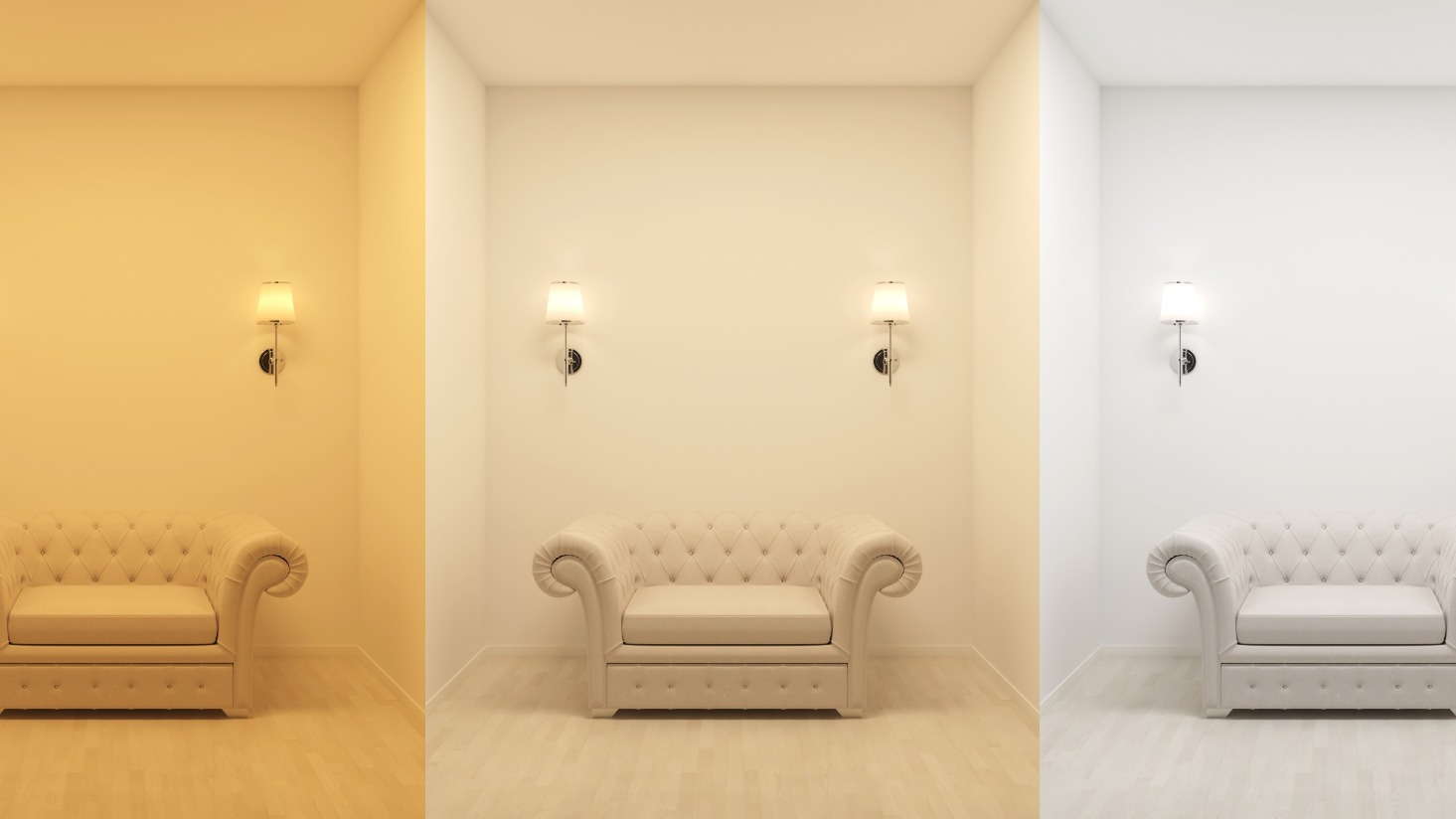 Traditionally, the right color combination involves three different measurements: correlated color temperature (CCT), color rendering index (CRI) and R9 color rendering value (although color is often much more complicated — but that's a topic for another day). R9 color rendering value has become much more important because many LEDs are not particularly good at rendering red, a color that's essential in many applications (like wood tones, meat, retail goods, and more). Whenever light quality is discussed, evaluating R9 color rendering is an important part of the conversation for certain spaces.

Finding the right CRI and R9 value
Similar to CRI, R9 is ranked from 0 to 100. The higher the value, the better the color rendering. While CRI itself is a good indicator of how well a light source renders color, it's calculated based only on eight specific pastel colors (not red or other more saturated colors).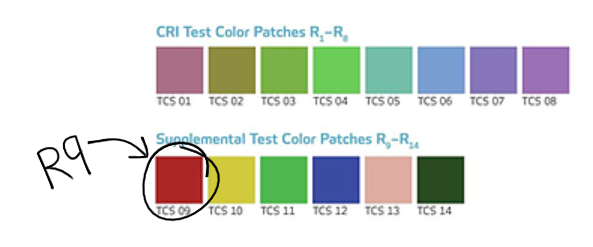 Source: http://www.archlighting.com/technology/leds-decoding-color-performance_o
Red is an important color for the eye to see in applications ranging from retail to food to artwork. A high R9 value means that the subject being lit will reflect strong, vibrant reds and not look muted or grey. If you want to bring out quality reds, our lighting design team recommends an R9 value of 60 or greater.
Let's explore five applications where R9 color rendering really matters.
1. R9 color rendering in restaurants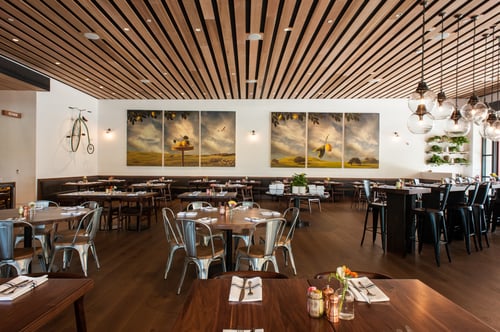 Food served in restaurants, especially high-end establishments, should look its best. Most foods, like meats, fish, fruits, and vegetables carry high amounts of red. If the food appears the wrong color, it could turn away customers. The light sources, especially those aimed at tables, should have a high R9 value.
Restaurants typically have lower light levels with lower footcandles. This is important because with some products, colorfulness can decrease as illumination decreases. Having a high R9 might not matter below 10 footcandles. This is why working with a lighting designer can be beneficial — for guidance on the right products and the right placement.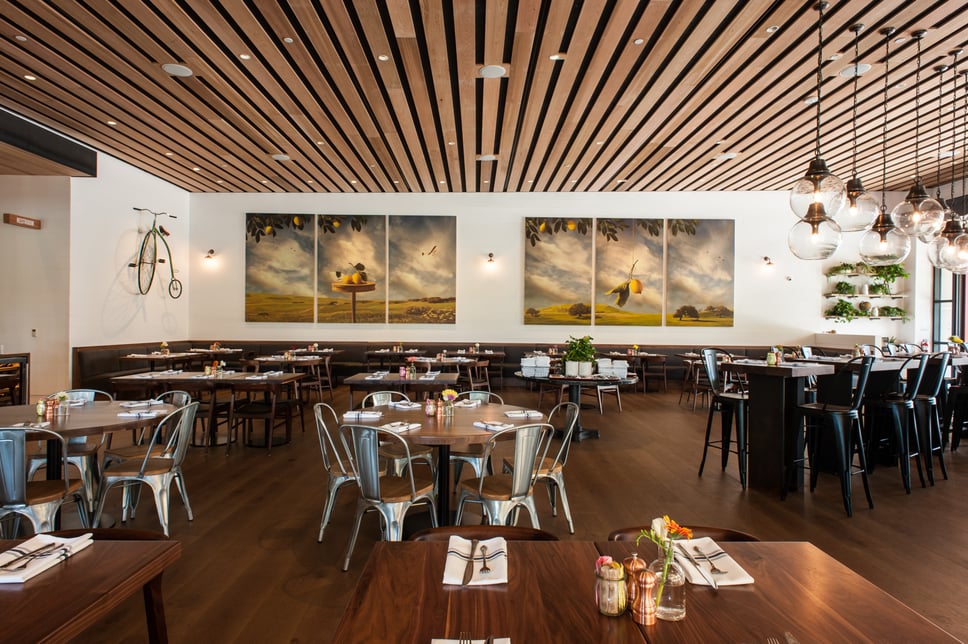 We collaborated with Architects Orange in El Segundo, CA to invite customers to an incredible dining experience at North Italia.
2. R9 color rendering in retail stores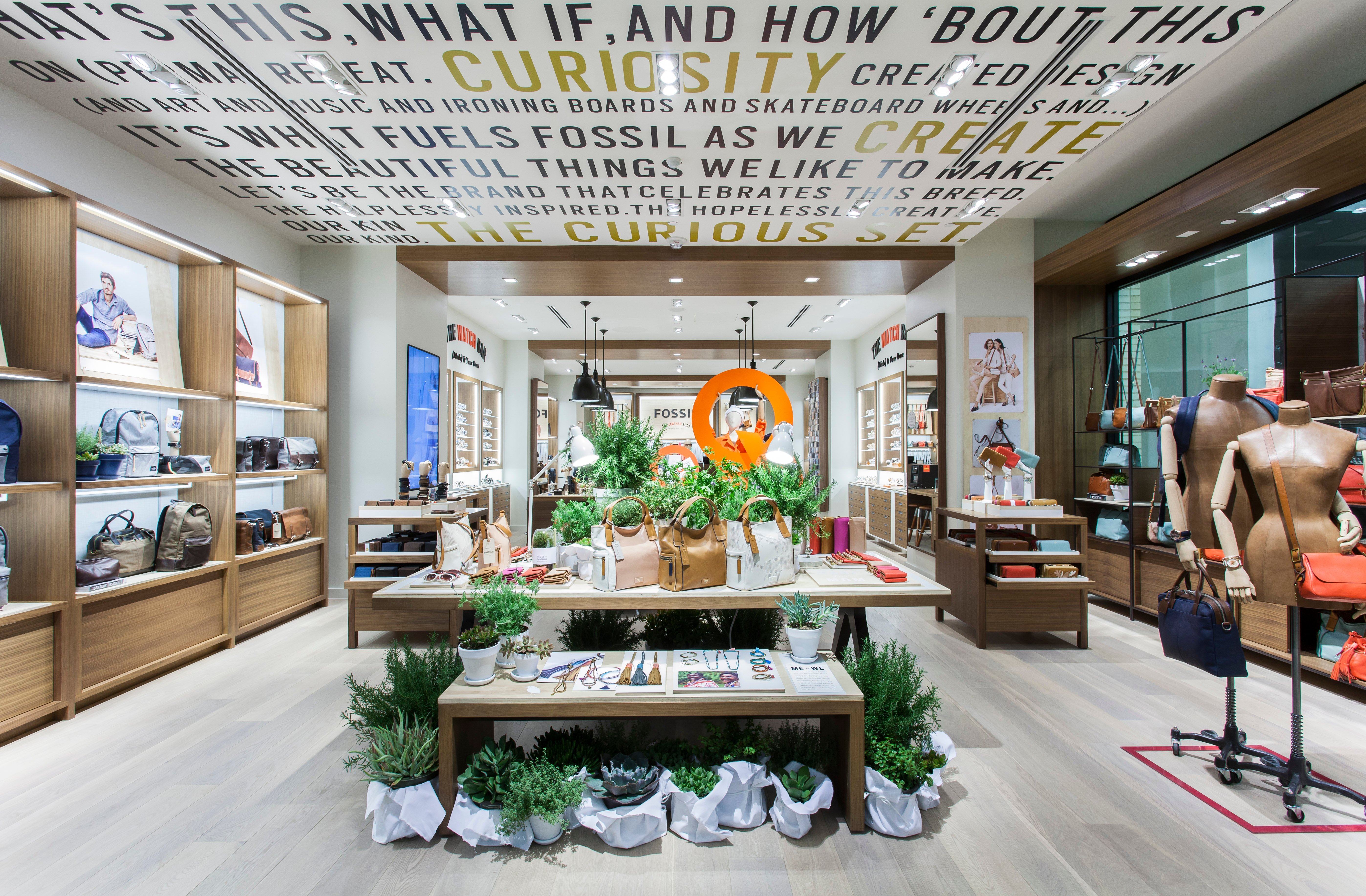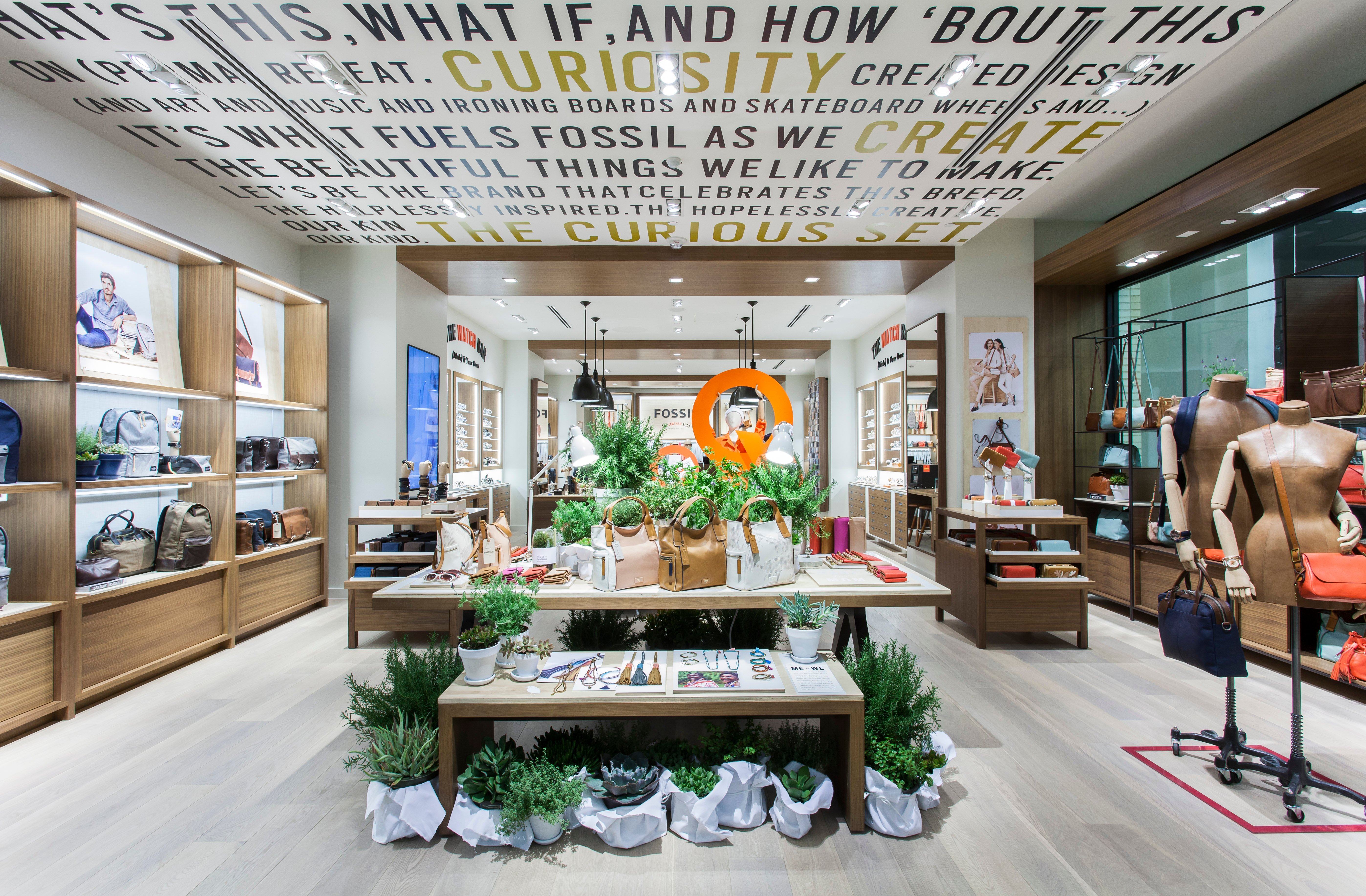 Retailers — particularly clothing and accessory retailers — have an important job of showcasing products as the correct color, not misrepresented in any way. You don't want customers standing in the dressing room wondering if a shirt is red or orange. Skin tones and clothing items contain can contain strong red tones, so the lighting you choose for dressing rooms, display rooms, or accent lighting should have a high CRI quality and high R9 rendering to accurately show the true colors.
If you are working on a new retail space, the items in the store will dictate the importance of R9. For example, if products have more blue tones instead of more red tones, our team may focus on a light source with a higher R12 blue value to complement the merchandise.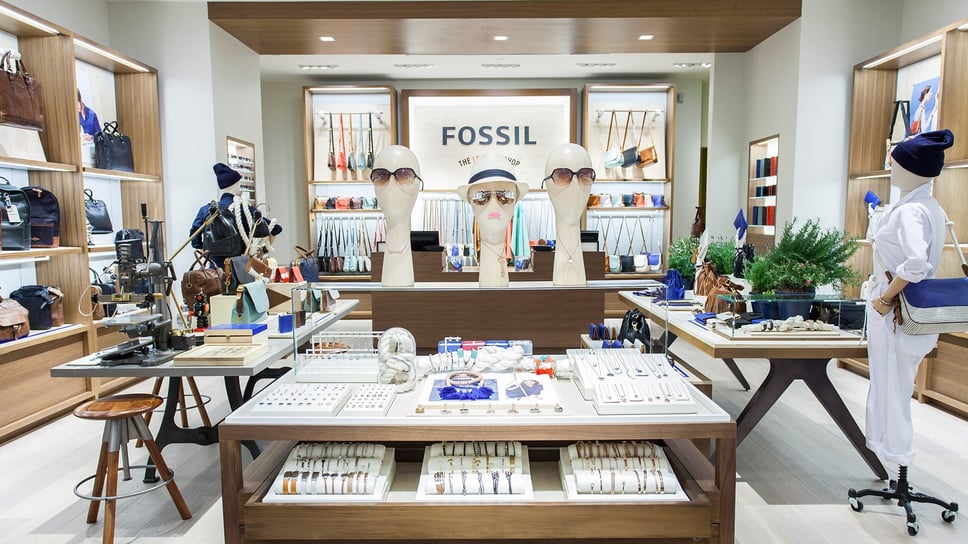 We partnered with Howell Belanger Castelli Architects to transform the Fossil store in Northpark, TX into a shopper's paradise.
3. R9 color rendering in art galleries
Color perception is essential in art galleries, where the primary goal is to portray art as the artist intended. The lighting should accurately display the entire color spectrum as best as possible. This allows guests to view the pieces on display in their truest form. For art galleries, pay specific attention to accent lighting used to highlight artwork and ensure it has a high quality CRI and high R9 color rendering value.
4. R9 color rendering in hospitals
Quality R9 is important in hospitals because it's the most critical color for surgical procedures. Visibility could actually be life-impacting. Medical professionals need to be able to clearly see all colors displayed properly during both surgeries and general medical procedures, so they can best serve their patients.
The Color Rendering Index and R9 values are two important features when it comes to selecting the right LED lamp for your application.
5. R9 color rendering in multi-use developments
Multi-use developments include a wide variety of spaces that should be well-lit to attract new tenants: retail, restaurants, office space, and multifamily space. Lighting specs for multi-use developments can make a big difference for the end-use client. Focus on areas where light quality is key. A high R9 color rendering value would be beneficial in office spaces, multi-family kitchens, and multi-family bathrooms. In mixed-use developments, consider the tips above for restaurant and retail spaces.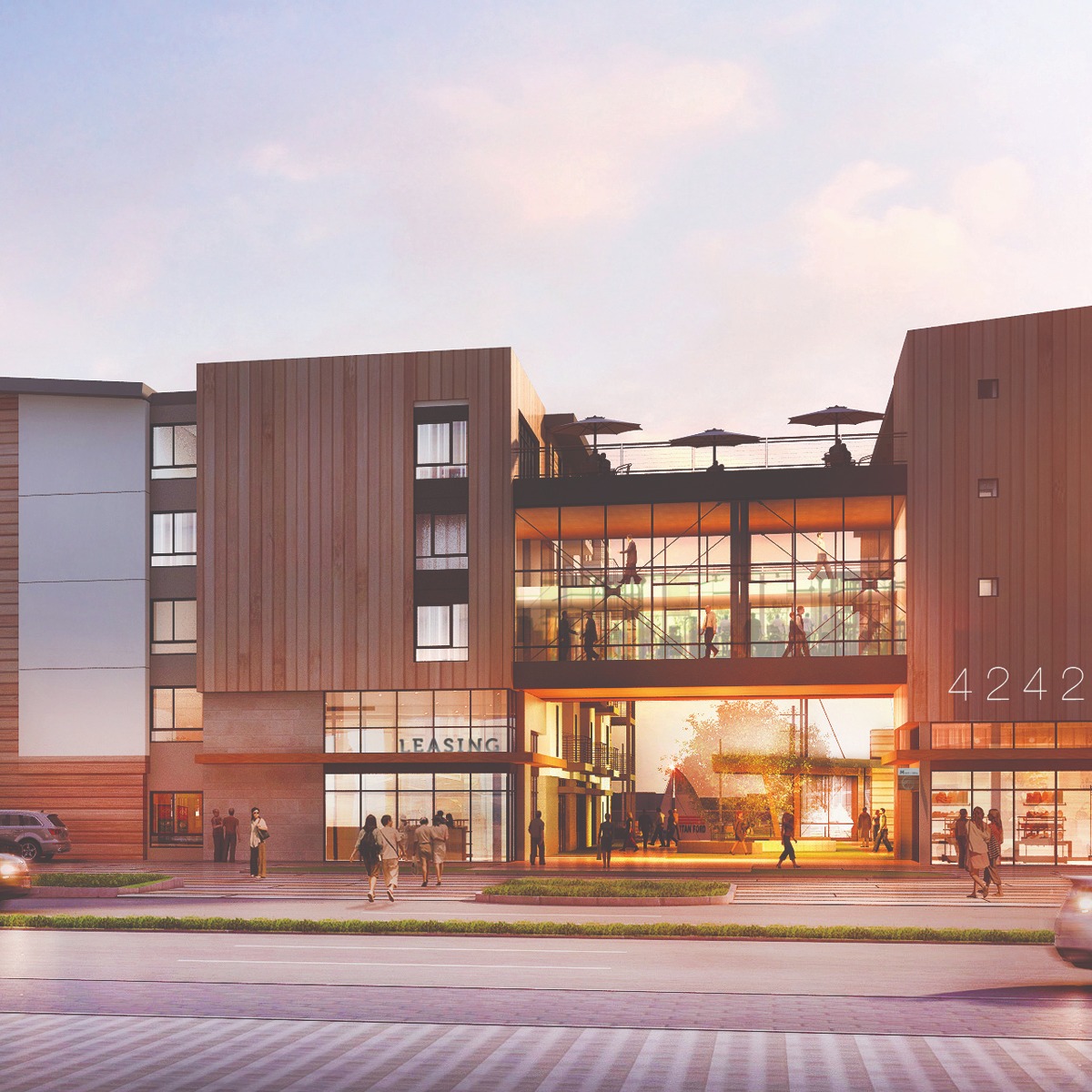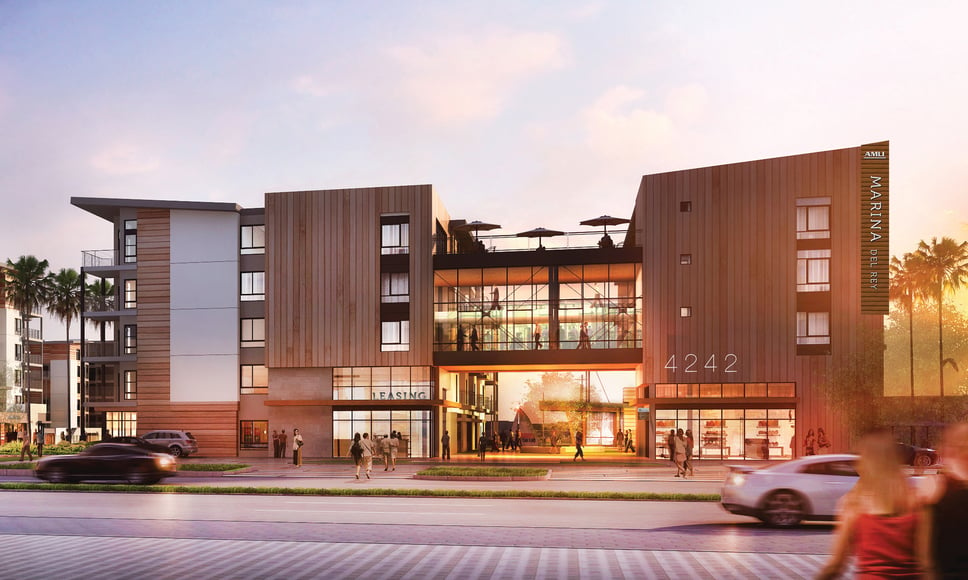 We've worked on several multi-family projects, like the AMLI project pictured above with architect TCA in Marina del Ray, CA.
Choosing the right products for R9 color rendering value
Choosing products with a high R9 color rendering is important, but many LED products do not include R9 information, which is why working with a lighting designer can be so beneficial. And while R9 color rendering should be taken into consideration, the overall lighting plan should always depend on the design of the space.
Plus, we are familiar with lighting codes across the country, like Title 20 in California, which sets minimum light quality standards with CRI values.
Color-critical applications may require a deeper dive on the lighting specifications for your next project. If you have questions about locating the right product or R9 value, please do not hesitate to contact us. Our team has decades of experience designing lighting for a wide range of applications where color quality is paramount.